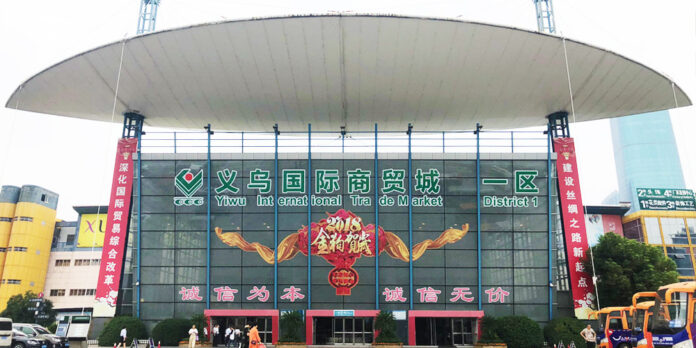 The great yiwu market, the perfect resort for wholesalers across the world, is known to have many secrets. This article contains a handful of those secrets, you need to become a successful trader at the great Yiwu Market.
1. Where is Yiwu Market?
The great Yiwu Market is found inside of Yiwu City. Every year, the market attracts close to 500,000 foreign traders and 13,000 merchants. The market is also known to attract foreign enterprises from hundreds of countries and regions. Yiwu has 28 International shipping Giants, 20 air routers, and 8 Central European liners in addition to more than 3000 domestic and International logistics enterprises.
Yiwu Market is popularly regarded as "the largest small commodity wholesale market in the world". The market contains more than 1.8 million items for sale, a million purchasers, and over a hundred thousand producers, and sellers.
2. Product Categories of Yiwu Market
The Yiwu market, also known as Futian, is not a separate market but a group of markets. The market is categorized into districts discussed below
District 1 of Yiwu International Trade Mart. This district has 5 separate units including; commodity purchase center, main market, warehousing center, direct marketing center, and catering center. Products that can be found in this district include; Toys, festival crafts, hair ornaments, and flowers.
District 2 of Yiwu International Trade Mart. The second district contains items such as Electrical products, rain wear& pack, kitchen & sanitary hardware, and photographic equipment.
District 3 of Yiwu International Trade Mart. Items found in the third district include cosmetics, glasses, calendars, paper, inks, beauty products, buttons, and zippers.
District 4 of Yiwu International Trade Mart. This district is specially mapped out for stockings. Other products found in this district include hats, ribbons, toes, towels, shoes, gloves, needles, cotton, scarves, belts, and underwater.
District 5 of Yiwu International Trade Mart. This is the last district in the market and the products contained here include beddings, daily consumables, car accessories, motorcycle accessories, curtain clothes, and online services.
3. How to Locate Suppliers in Yiwu Market
There are several thousand suppliers in the market and as such finding a particular one out of so many can be tasking. The two major ways of finding suppliers in Yiwu Market is by instruction signs and by booth number
Instruction signs
Instruction signs and maps are legibly situated at each entrance of the market. The instruction signs are to help you find your way around especially if you are a first-timer. Before you get to the market, it is advisable to download a market navigation map on your mobile device. This navigation map contains the product distribution of the whole market and it will help point you in the direction to go.
Booth number
Booth numbers are also used to locate suppliers in the market. Booth numbers for various products are available online so you can check them out for an easy location. Always remember the booth number of the product you wish to buy and know their meaning. For instance, in booth number C12345, C signifies C block, 1 signifies 1F, and 2345 indicates the booth number. For some products, the booth number remains undisclosed unless you are given a password by the supplier.
Conclusion
The Yiwu Market is a large space where traders from all over the world come to interact. Other than buying and selling, services available at the Yiwu Market include warehousing, enhanced QC, product development, labeling, and packaging.