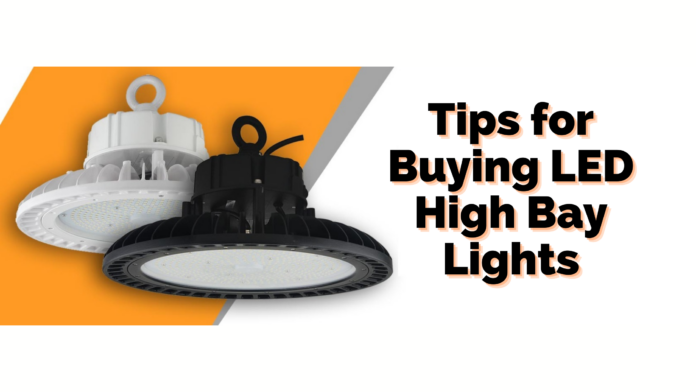 LED lighting arrived to replace traditional light bulbs and is currently preferred for use in any type of space, especially when it comes to industrial areas. In these cases, you will need to consider some tips before buying led high bay lights.
LED bulbs adapt to any lamp and lighting strategy, they are even a very good option for incorporating them in decoration and design. When it comes to large spaces or industrial areas, it is no longer necessary to use rustic or ugly lamps, now led high bay lights are an excellent alternative and a more aesthetic one.
When it comes to areas such as warehouses, factories, dealerships, or manufacturing places, the ceilings are usually quite high, so this type of light is ideal to meet the lighting requirements in areas like these and certainly is more economical.
In addition, they are the most used to save energy consumption and are customizable with other elements such as sensors, and identity grading systems, among other features to meet safety regulations.
If you are not aware of how to buy the LED high bay lights you need, here are some recommendations before you buy them.
Verify the type of LED high bay lights you need
This type of lighting is used in industrial and commercial areas with a lot of space, both in width and height. These areas require specific installations and LED lights are ideal.
In the market, there are two types of LED high bay lights with different characteristics that you should consult before buying them. These are the UFO High Bay LED Lights and Linear High Bay LED Lights.
Both differ with respect to their shape and design, and the type of place where they will be installed. The former is more for warehouses and factories, and the latter is mostly used in commercial spaces.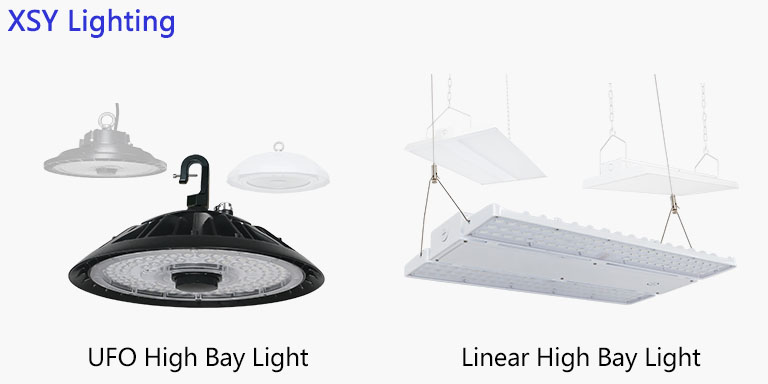 Check the watts and lumens you need to illuminate your space.
The level of light emitted by these lighting systems depends on the power it consumes, which is determined according to their watts, however, the amount of light they generate is quantified in lumens. These two elements are very important.
Ideally, ask a lighting expert the level of wattage and lumens that the area needs, so you can buy the type of LED high bay lights and the number of lamps you need based on the square footage of the space and the elevations.
The higher the elevation, the more wattage, and lumens you will need.
Look at the proper color temperature
Do you know what the Kelvin scale means? That's just what the color temperature level indicates. If the Kelvin number of the LED light is higher, the lights will be warmer and yellowish. In cases where the Kelvin scale is lower, the light will be cooler and blue-tinted.
Experts recommend that LED high bay lighting should not exceed 3000K in smaller or residential spaces, however, in industrial spaces, factories or high elevation areas, it is ideal to have one that exceeds or equals 5000K.
When it comes to this type of lighting, it is advisable to visit a store specializing in LED lighting or make sure of the reputation of an online store that has this type of product available.