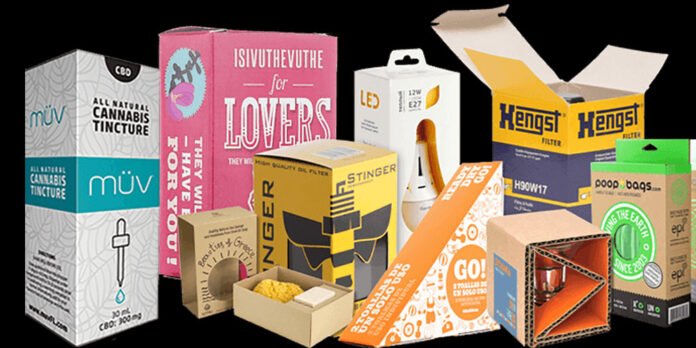 Custom packaging boxes are in varying sizes and shapes. The style of a particular custom packaging box depends on the product inside. Most brands are very keen on designing their packaging boxes because it reflects the functionality of the brand's items. It is necessary to choose the right box style for your products to enhance their value. One cannot package different things in the same type of box; each item with its box design. Invest in the right custom box to ensure proper protection and demonstration of a product to amplify the product user's experience.
Types of Boxes for Packaging
There are different types of custom boxes to use for packaging. These box types have their strength and weaknesses. Knowing the item you will be packaging in the box will aid in determining the right package for you. To choose the right pack for packaging, one must understand each box type's features and whether it will benefit them.
Drawer boxes
A drawer or slide box comes in the design of a matchbox. This box style involves sliding out the bottom part to open and sliding in to close the box. Slide boxes are perfect for displaying a certain product by removing the sliding part or slightly leaving it open.
Rigid boxes
A rigid box is a product of condensed paperboard. The essence of condensing the board is to make it thicker than ordinary paperboard. These boxes are slightly costly since they are rigid, thus, extremely durable. This type of custom box is completely firm, making it hard for one to bend it. That implies that a user cannot collapse the box in any way. They are perfect for packaging delicate premium electronics.
Folding boxes
A folding box is also the mailer box or the one-piece box and is made so that there is no tape or glue connection. It comes as one piece flat box. One-piece boxes do not have any layers, making them thinner for easy folding. The user should fold the flaps in position to form a package. The best thing about these kinds of boxes is their versatility. One can use them to package a wide variety of items.
Corrugated boxes
Corrugated boxes are most useful for packaging items in case one is moving. The boxes can handle the pressure of hefty products. They are great options for shipping items from one place to another.
Top and bottom boxes
This packaging box is also referred to as a telescope box since its shape resembles that of a telescope. The materials of this box may be either firm cardboard or fiberboards. The lid of this box is in a lift-off style which is the top part, and a base which is the bottom part.
Paper boxes
A paper box is the best choice if one is looking for a lightweight package for packaging items. A paper box is versatile and useful in packaging items of different sizes and shapes. Although paper boxes are light, they are extremely tough and can handle the weight of most products.
Conclusion
To ensure that customers receive their products in the right shape, it is important to invest in durable custom packaging boxes. Getting the perfect box style for products is a major step toward building a brand's reputation. Some packaging boxes may be expensive, but they will help build a good brand-customer relationship.